Well done Team Grasshopper, for winning the best poster prize for their 3rd year project on measuring bite forces in small insects!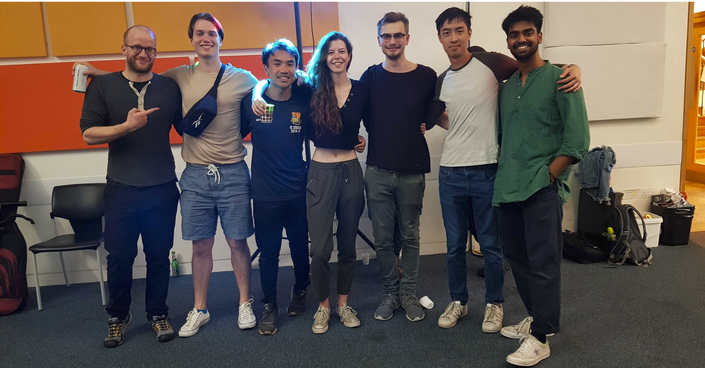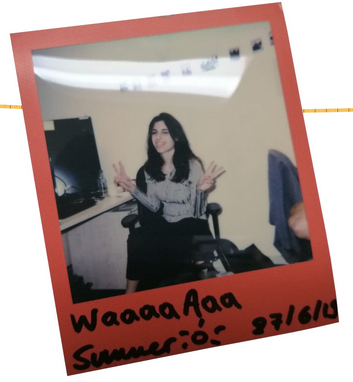 Congratulations Myrta, who just gave her final MEng presentation on viscosity measurements of insect adhesive secretions!
Our claws made the cover of the Journal of Experimental Biology!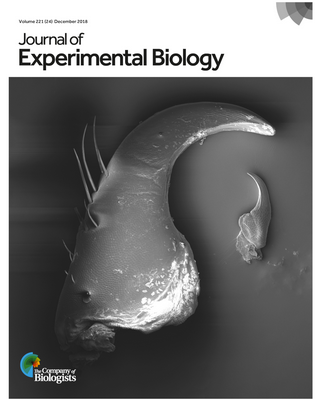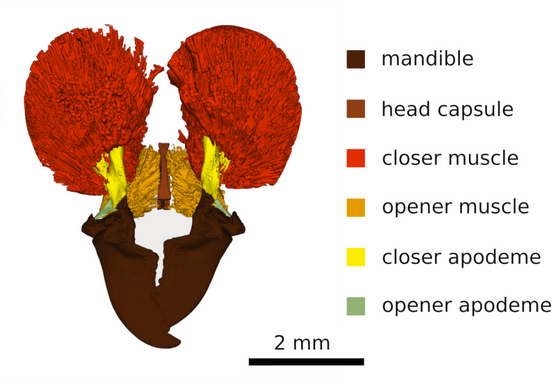 Ever wondered what's inside an ant's head? Turns out it's really just muscle…

Congratulations Fabi, Who won the prestigious President's Scholarship, and will be joining our group for his PhD!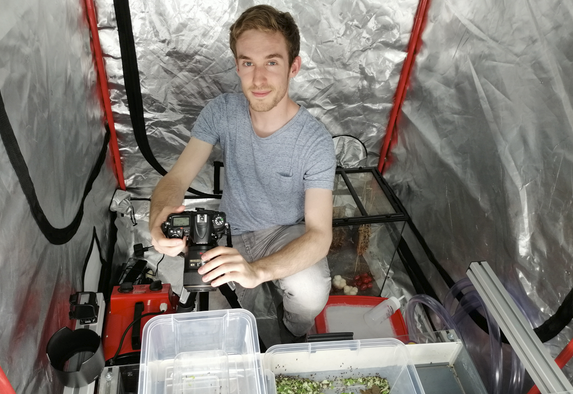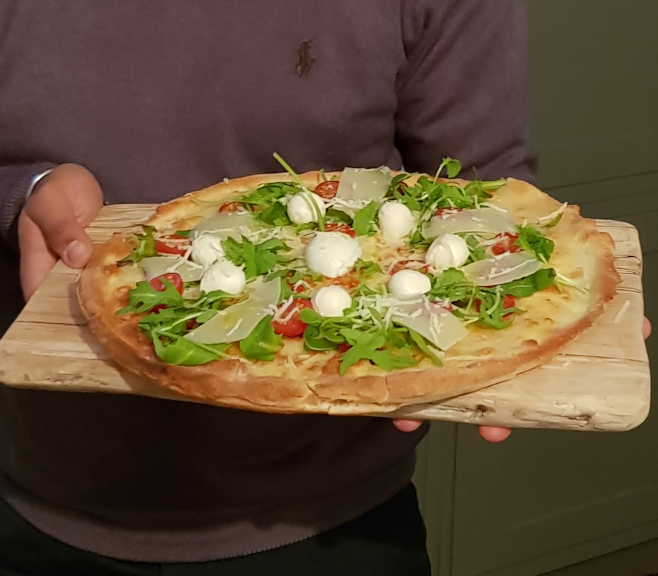 The group treated themselves to a pizza party for Christmas.
We show that climbing with claws involves mechanical constraints which change with body size. As a result, larger animals benefit less from claws than their smaller relatives.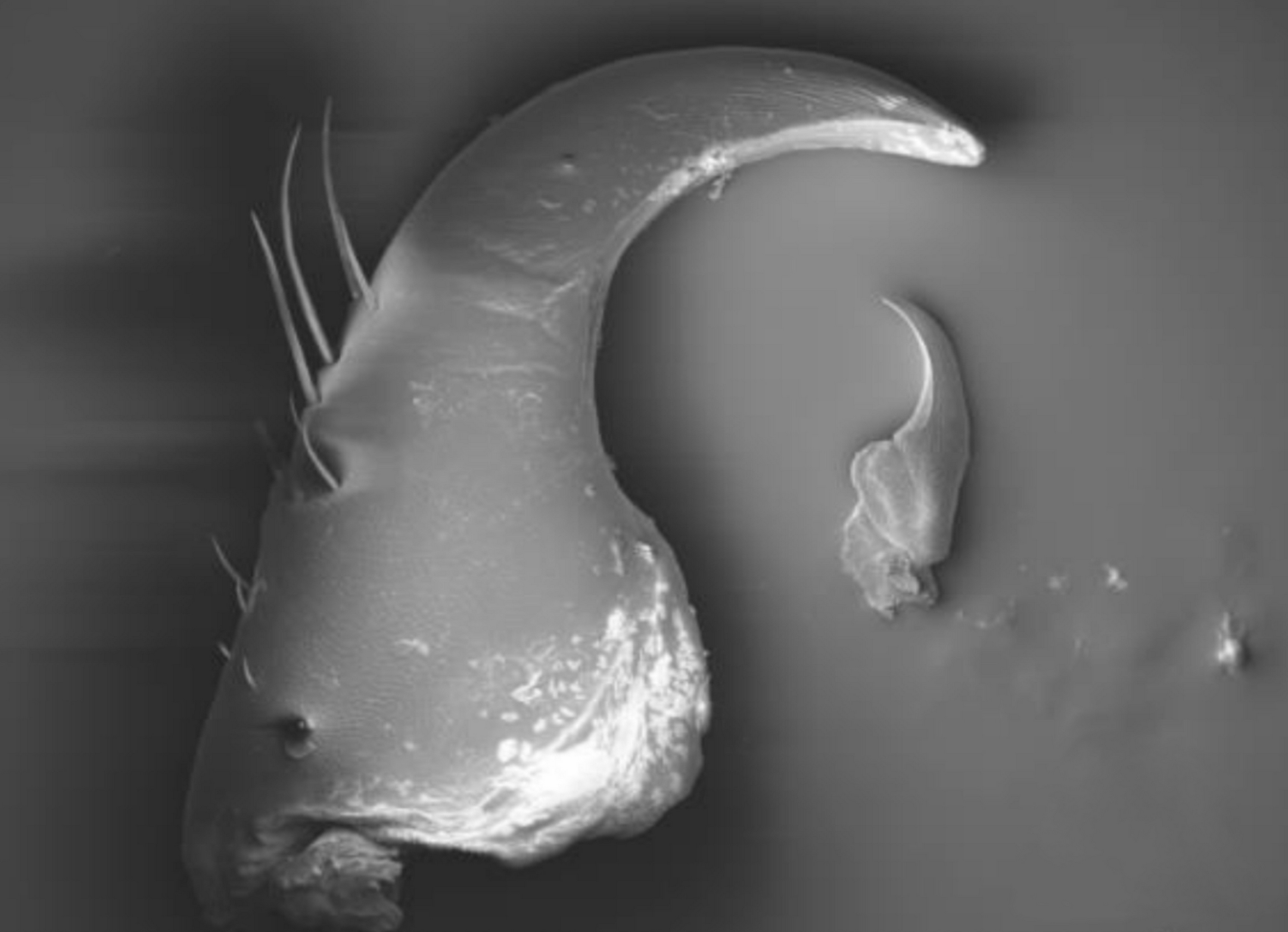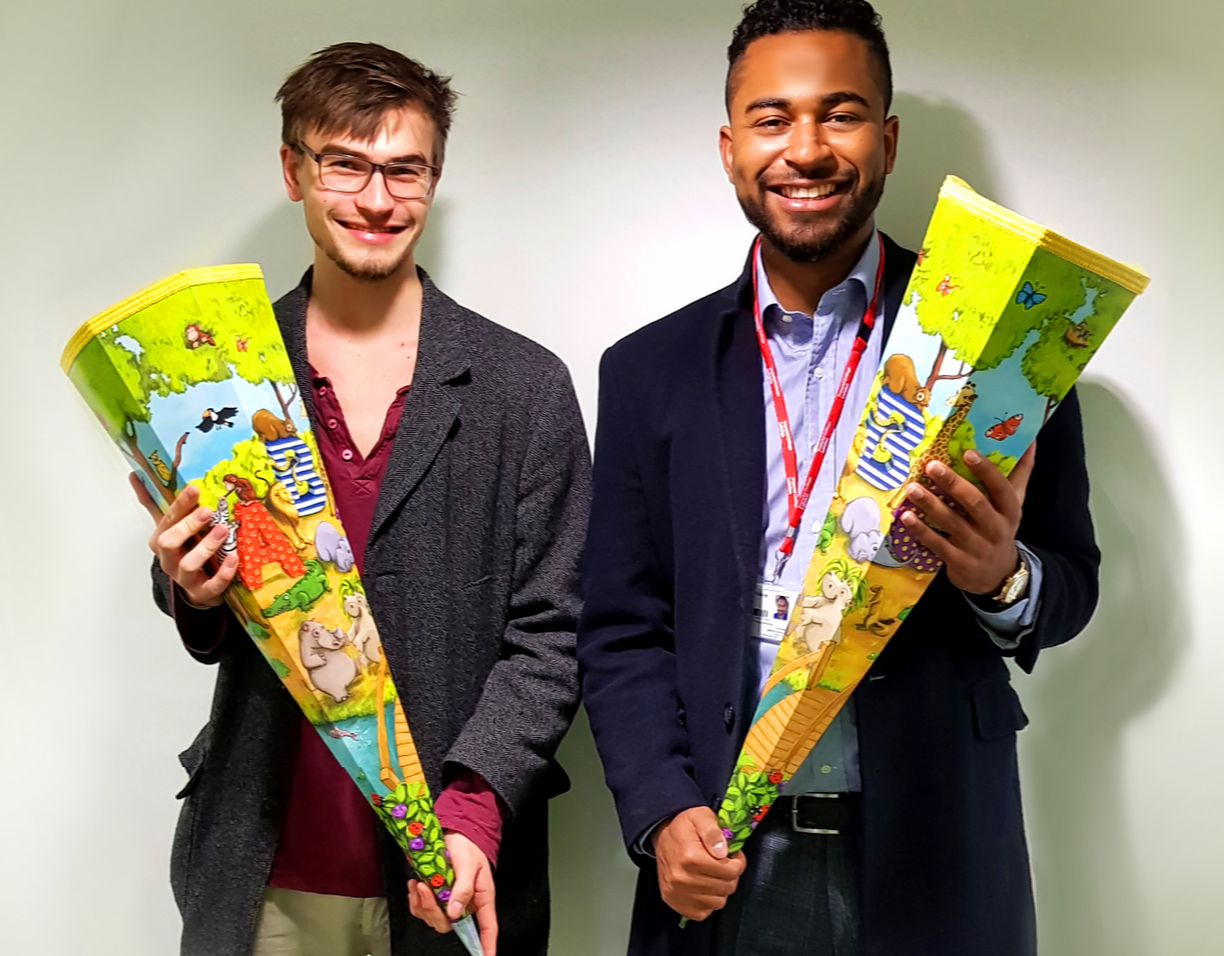 Welcome to Andrea Attipoe and Frederik Püffel, who joined the Evolutionary Biomechanics Group and received their traditional Schultüte!
Freddie has won a(nother) prize for his work on the wear of insect mandibles, which he completed during his undergraduate degree. Freddie presented his poster at the annual meeting of the Society of Experimental Biology in Florence, Despite being busy eating a lot of ice cream, he managed to convince a critical selection panel to reward him for his hard work with the 2nd prize in the R McNeill Alexander Award for his poster. Congrats Freddie!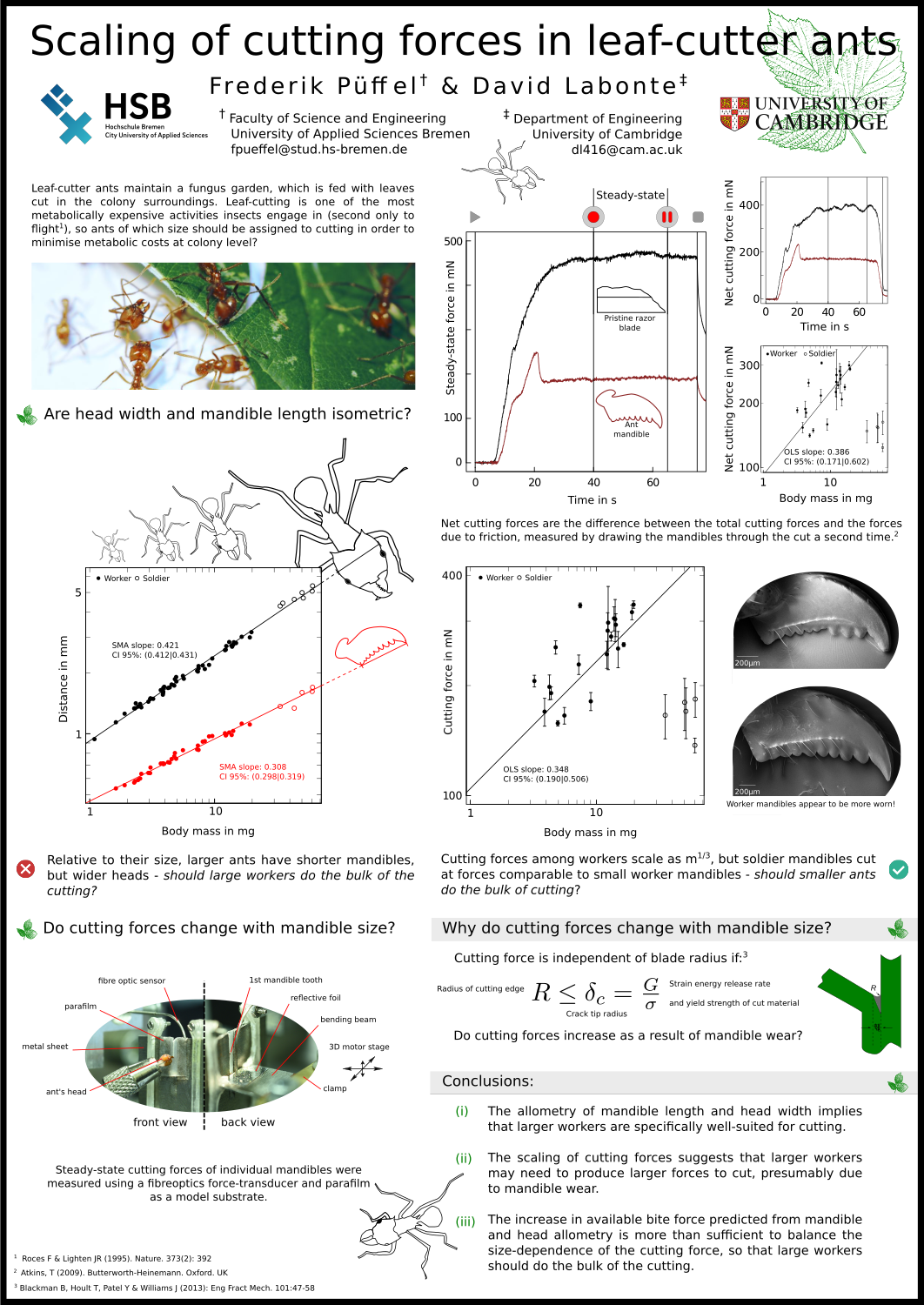 David appears in the BBC 4 show "Size matters", narrated by Hannah Fry. In the first episode, "Big Trouble", the consequences of being large are explored, and David speaks about the limitations diffusion-based breathing (allegedly) puts on the size of insects.
After eight wonderful years in Cambridge, we are excited to move into our new space at the Department of Bioengineering, Imperial College. Come and visit us!