We are proudly international!
The diversity of backgrounds in the group – cultural, educational, or any other dimension – enriches our work as a team, and provides additional and welcome opportunity for learning.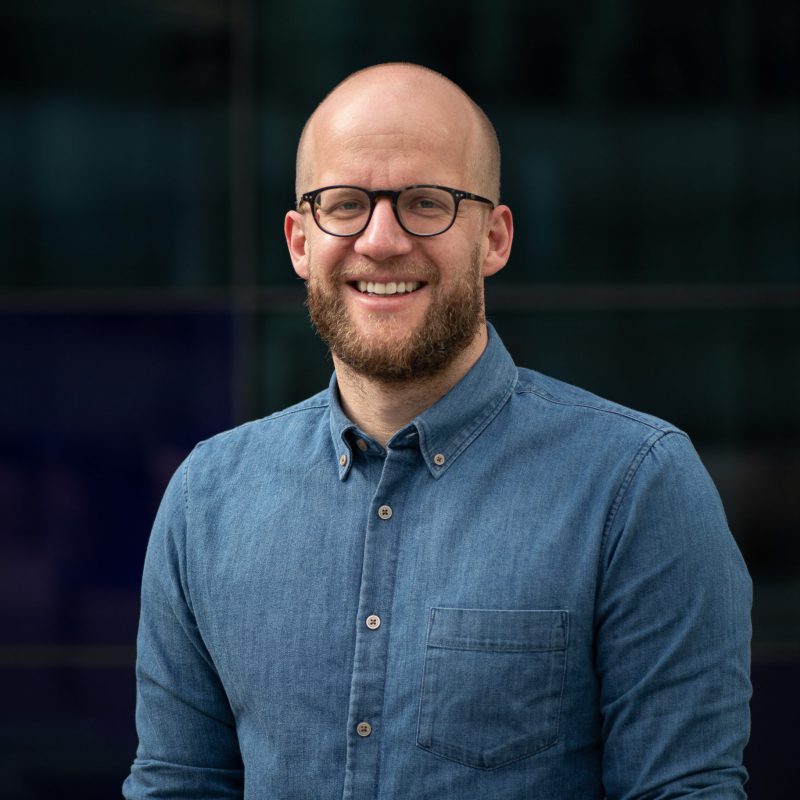 David Labonte
Principal Investigator
Keeping everyone motivated & happy
I joined the Department as a Lecturer in May 2018, after having spent almost 8 years in a small bubble called Cambridge, where I was a fellow of Clare College, conducted postdoctoral work at the Department of Engineering, and obtained my PhD at the Department of Zoology. My first degree is in Biomimetics (I kid you not), and comes from the City University of Applied Sciences in Bremen,
I consider myself lucky to work in my dream job, with a group of wonderful and inspiring people. My research themes all have in common that… the principal underlying question can be explained to a 7-year old! Questions that interest me lie exclusively at the intersection between physics, engineering and biology, with the occasional leaning to one side or another. Broadly speaking, I use methodological approaches from physical sciences and engineering to study questions of relevance in biology.
It is important to me that my group's research holds up to the highest standards, but does so in a friendly, collaborative and supportive way.  We work together, not only in our group, but in our Department, the College, and in an international community. I firmly believe that science should be open, and my group hence makes an effort to make the results of our work available to whoever might be interested or benefit from them.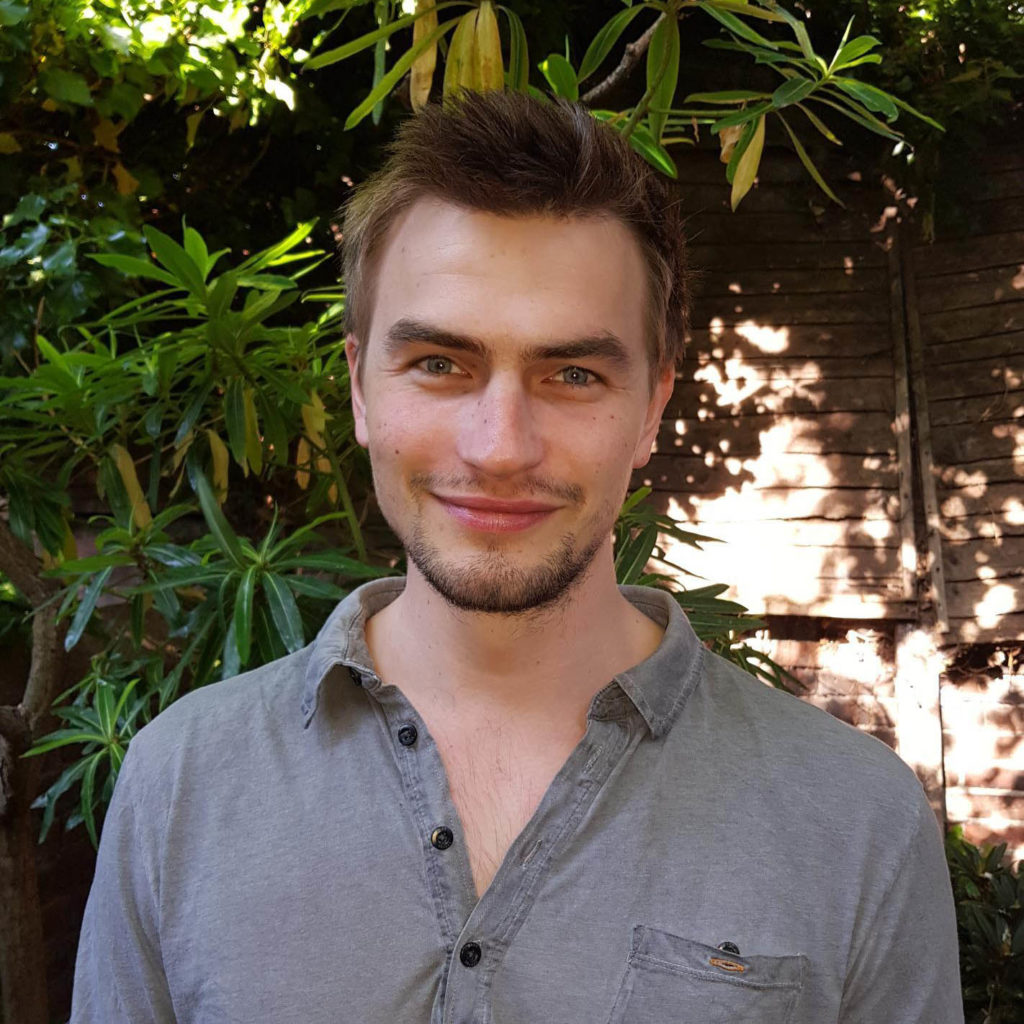 Frederik Püffel
PhD student
The biomechanics of herbivory in leaf-cutter ants
I joined the Department as a PhD student in October 2018 after having completed my Bachelor's degree in Biomimetics at City University of Applied Sciences in Bremen, Germany. Two years ago, I spent one semester abroad in Cambridge (Department of Zoology), where three momentous events took place:
First, I was introduced to scientific work and learned how it feels to fail and … fail again, and then, … perhaps succeed, but more probably fail another time first. In short, I had a very hands-on experience in what it means to practise science.
Second, I encountered the wonderful world of insect biomechanics as I worked on the cutting mechanics of leaf-cutter ants. Insects have mastered all kinds of challenges including flying, diving, cutting, piercing surfaces, and even farming. I am interested in studying the behavioural ecology of leaf-cutter ants by understanding the biomechanical determinants of successful herbivory.
Third, I experienced the benefits of a friendly and supportive group, highlighting the importance of collaboration and scepticism in science. I appreciate being a part of the scientific community, and maintaining and proclaiming the scientific method.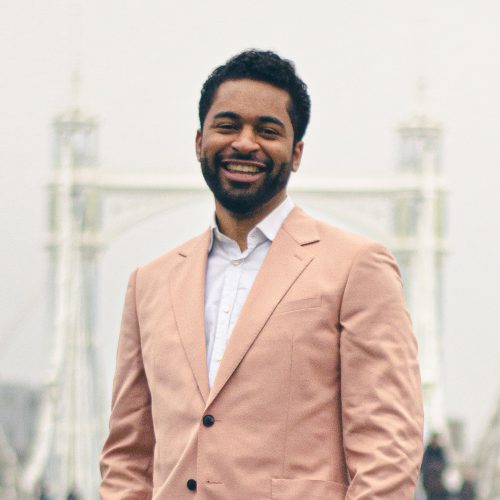 Andrea E.L. Attipoe
PHD STUDENT
The physical origin of adhesion in insects
I have always been fascinated by the rules of physics at both the smallest and the most gigantic scale. This interest drove me to pursue a bachelor degree in engineering at the University of Liège, Belgium. There, I also obtained a masters degree in physics engineering, focusing on fluid mechanics, microfluidics and physics modelling.
Have you ever wondered how tiny insects manage to carry items multiple times their own body weight, while walking upside-down on smooth surfaces?
I discovered that the forces and rules I cherished most governed the way evolution shaped living organisms when I was first introduced to biomechanics during my master's thesis at the University of Cambridge. My subject of interest was the rheology of samples made up of the tiny footprints that are left behind by most insects. Indeed, the combination between strong adhesion and efficient locomotion can not be comprehended, and possibly replicated, without extensive knowledge of the role of these secretions.
This research and the fascinating mysteries that lie in insect adhesion convinced me to start a PhD in the Evolutionary Biomechanics Workgroup, investigating how insects manage to run with sticky feet.
I intend to make use of my multiphysics background, my fascination and interest for the subject to help solving a still very mysterious phenomenon. My engineering skills will hopefully help to one day create bio-inspired adhesives which replicate the performance of the biological "originals".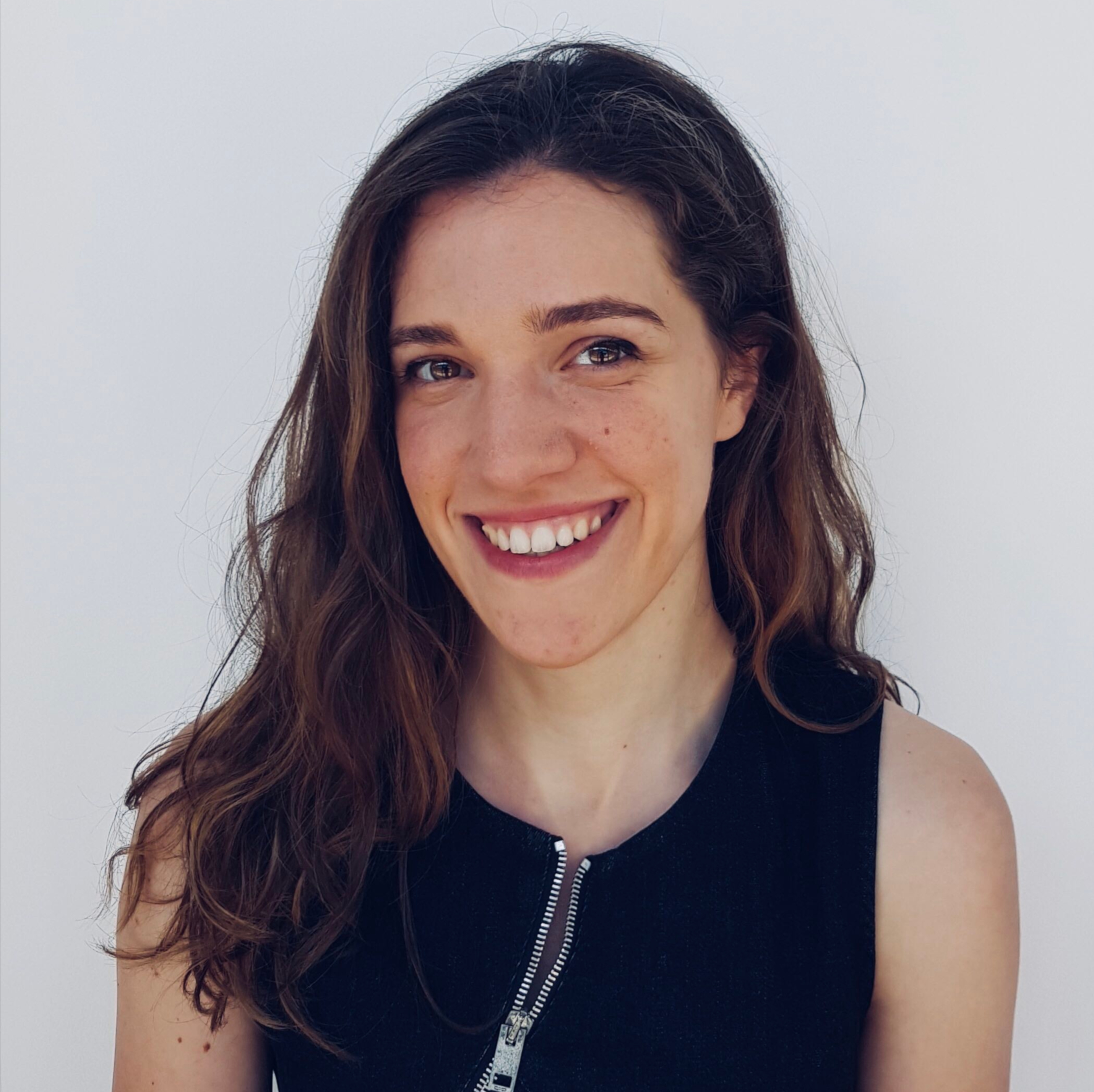 Domna-Maria Kaimaki
Postdoctoral Researcher
Physical properties of the insect pad secretion
My research is on complex interfaces, a meeting point between physics, chemistry, materials science and engineering. Before joining Imperial in December 2018, I was in Cambridge pursuing a MEng in Electrical Engineering and Information Sciences followed by a PhD in Nanoscience. 
     In my PhD research I employed different modalities of Atomic Force Microscopy to investigate the mechanisms of adsorption and adhesion of organic foulants to oil-exposed surfaces. This included (i) pinpointing the principal components at play – stiff surface, soft organic molecules in the presence of crude oil – (ii) defining a model system that mimics the real-life one while reducing the chemical complexity introduced by the inhomogeneity of crude oil, (iii) studying adsorption to surfaces in the absence and presence of liquid, and (iv) exploring mitigating strategies to target the effects of the surface roughness and chemistry, and of the liquid-solid interface on adhesion. 
    The fascination with understanding the contact mechanics interactions at play in complex interfaces and at different scales, developed during my PhD, led me to my current post researching insect adhesion. All insects secrete a contact-mediating liquid from their viscoelastic pads, forming a stiff surface/secretion/insect pad interface upon adhesion. The function of this secretion however remains unclear, and I am exploring its role further by conducting experimental and theoretical work involving both solid and fluid mechanics. So, how do insects run with sticky feet? 
    Biological systems such as insects are a fascinating example that render themselves both as a way to expand our existing understanding of adhesion (how does "wet" adhesion differ from well-studied dry adhesion?) and a way to study a natural system with impressive performance, to then attempt to mimic its function. Having moved from an applied field to more fundamental research, and from a large scale to single molecules, I find that the application of the contact mechanics theory to biological systems is an intriguing area of research that combines my scientific knowledge and interests.
Computer vision & Machine learning methods to study insect behaviour
More than anything, I love developing new technologies and tools that help us to better understand the world around us. Because I am equally passionate about natural sciences as well as the applicability of engineering, I completed my bachelor's degree in Biomimetics at the City University of Applied Sciences in Bremen. In October 2018, I began studying Human and Biological Robotics at Imperial College as an ideal combination of these interests.
I am especially fascinated by the emerging properties of swarming intelligence we can find in nature. In large groups of individuals, whether humans, birds, or arthropods, we find a finite set of simple interaction rules. These lead to a behaviour of the group which can be far more complex than the sum of its parts. The underlying rules can be incredibly hard to identify by traditional means, which is why I aim to employ machine learning and computer vision algorithms to automate the identification of individuals and their task distribution.
Whenever I am not trying to decipher the rulebook of leafcutter ants, I design and build biologically inspired autonomous aerial and underwater vehicles.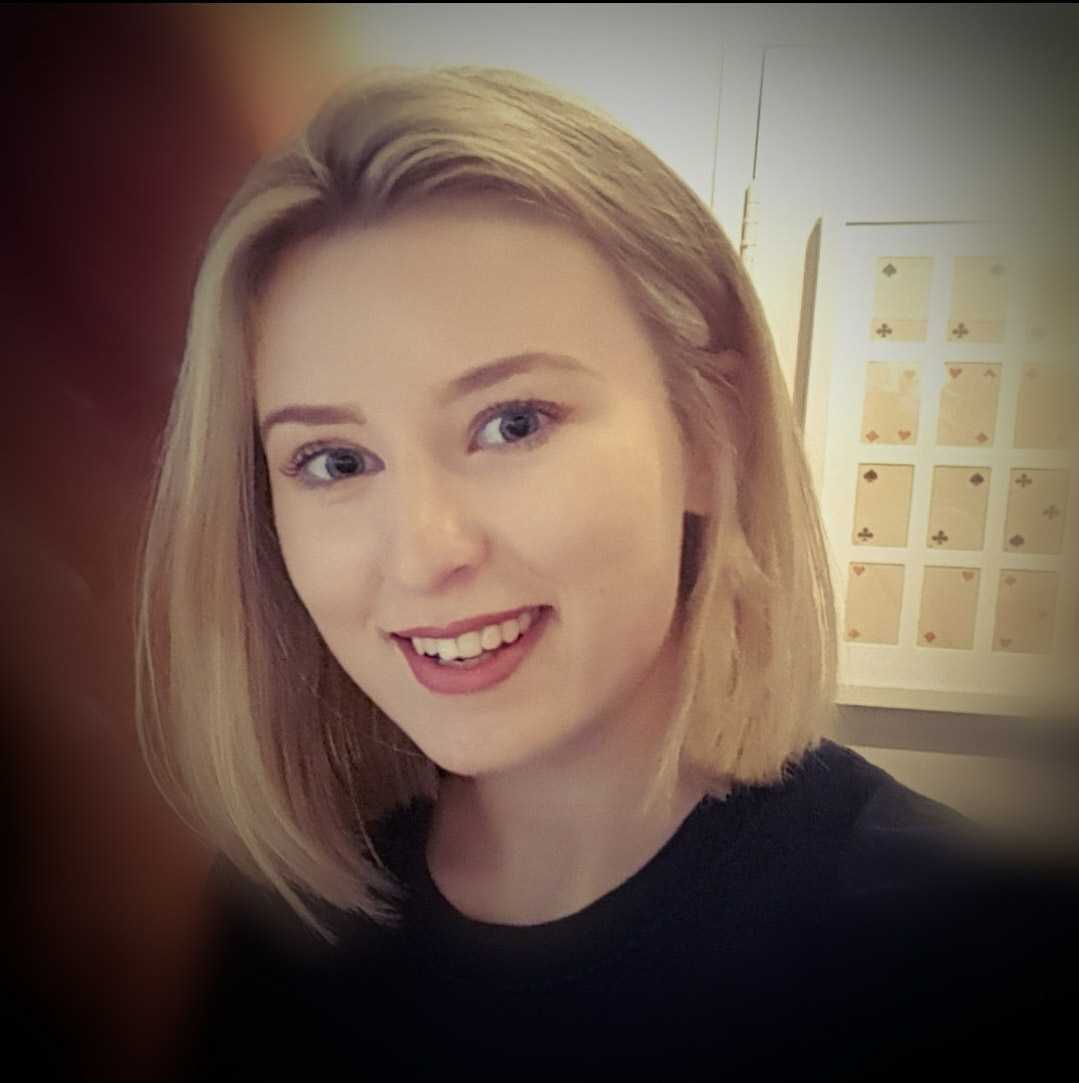 Energetics of insect herbivory

I have recently joined the group as a PhD student in October 2020 and am enjoying taking my first exciting steps into the world of insect biomechanics, specifically focusing on the energetics and biomechanical interactions of foraging in leaf cutter ants.
I previously gained a Masters Degree in Physics from Nottingham Trent University where I was first introduced to the joys of multidisciplinary research through my master's thesis studying how shear forces effect the bioluminescent glow of dinoflagelletes.
Applying physical laws I studied throughout my degree to intricate biological phenomenon is what I am truly passionate about and I feel privileged to continue this further through PhD study.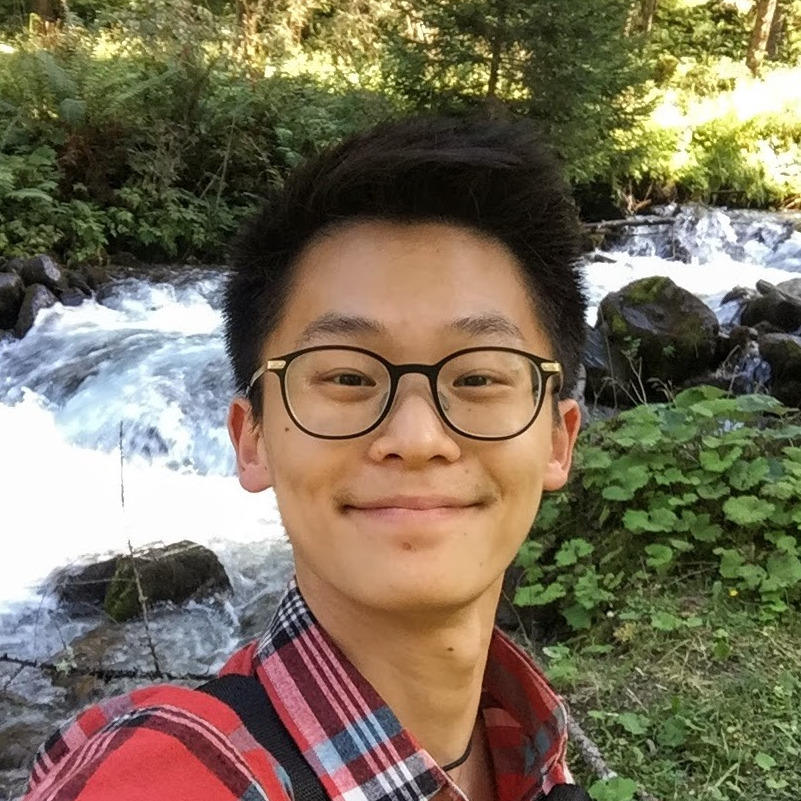 Ki Woong (Victor) Kang
Postdoctoral Researcher
Behavioural biomechanics in leaf-cutting ants
I joined the Evolutionary Biomechanics Group as a postdoctoral researcher in October 2020. I am investigating how insect herbivores cut their food, and the metabolic cost of doing so. My main study system are leaf-cutter ants (Atta genus). Although these ants are instantly recognisable for their characteristic behaviour of cutting leaf discs and carrying them back to their nest, they do not feed on the leaves themselves. Instead, they carefully cultivate and consume a fungus "farm" that grows on the leaf fragments. Thus, the ability to provide a steady supply of plant material is key to the survival of these ants and has strongly influenced their behaviour and morphology. How do ants cut materials? How do they alter their strategy to deal with clearly defined changes in material properties? Do other insect herbivores use similar mechanisms for cutting? I aim to address these questions and deepen our understanding on plant-herbivore interactions. 
Prior to joining Imperial, I obtained my PhD from the Department of Zoology at the University of Cambridge. Under the supervision of Dr. Walter Federle, I investigated how different plants and animals achieve adhesion in wet environments. As many of us know, standard sticky tapes are useless on a wet or underwater surface, yet many plants and animals manage to stick in wet conditions, sometimes in extremely challenging environments. How do they achieve this? I identified several adaptations and mechanisms in the three biological systems that I investigated (aquatic insect larvae, limpets, and pitcher plants), ranging from specialised attachment structures to glue-like secretions. During my PhD, I was constantly in awe of the complexity and efficiency of biological systems, and I am excited to continue my exploration of the living world at Imperial. 
Outside of research, I enjoy photography, travelling, and science communication.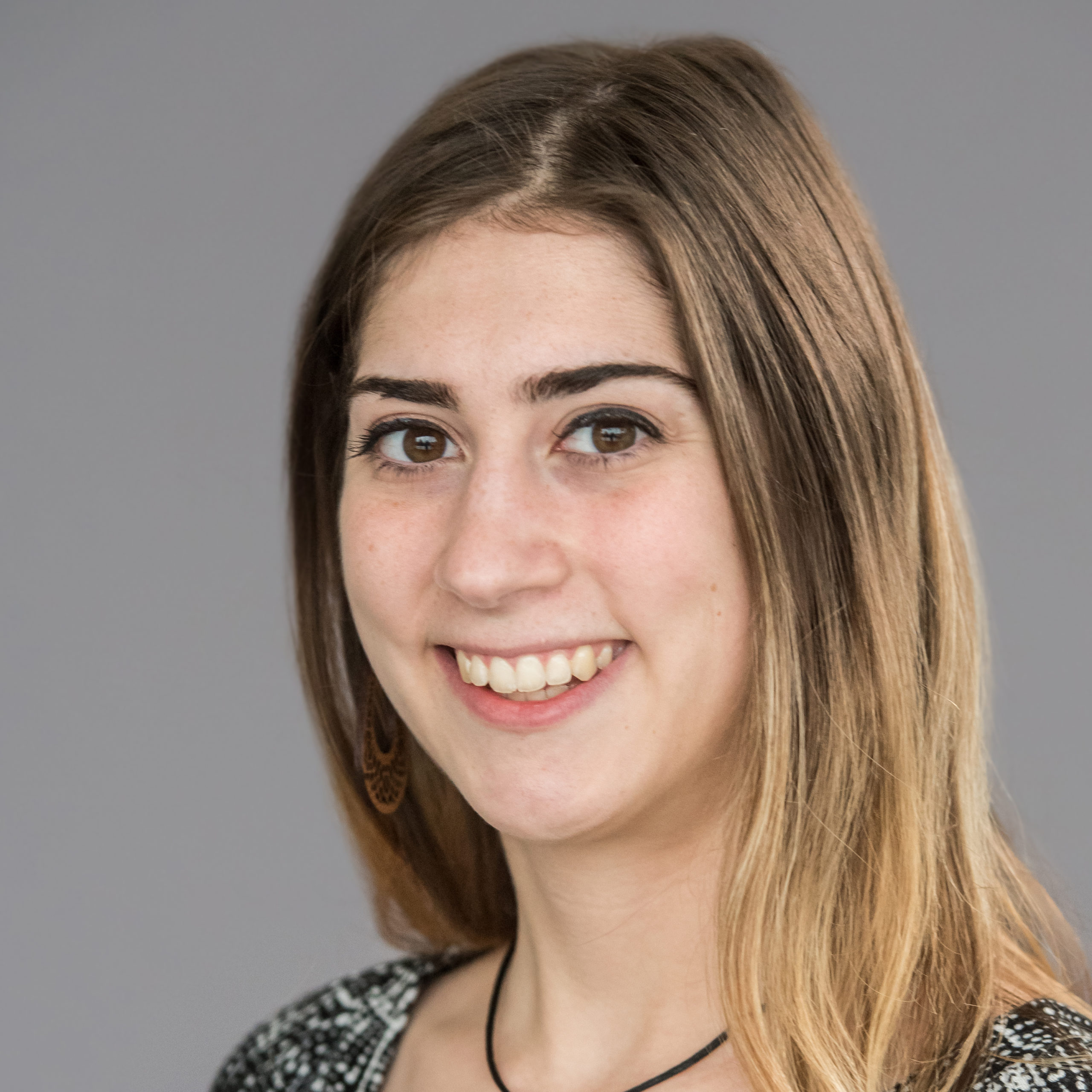 Natalie Imirzian
Postdoctoral Researcher

Behavioural ecology in leaf-cutter ants
A love of nature and being outside first brought me to biology, as I developed a passion for trying to understand the living world. I became particularly interested in how organisms interact to create complex dynamics, such as schools of fish or flocks of birds, leading to a fascination with ant colonies. I completed a Ph.D. in Entomology at Pennsylvania State University where I studied 'zombie ants', which are ants manipulated by a fungal parasite to leave the nest and die in a place advantageous for fungal transmission. At Imperial, I am excited to be studying a different fungal/ant system of the leaf-cutter ants. I plan to investigate how the biomechanical and energetic constraints of cutting leaves influence ant foraging behavior and colony structure. Leaf-cutter ants need to exploit leaves of various toughness, and their ability to cut different leaves is dependent on sending out appropriately sized workers. Ant colonies must coordinate this without centralized control, while also buffering the large amount of energy required to cut and transport leaves. Broadly, my research intends to uncover some of the incredible innovations that help social insects maintain stable nests of thousands of individuals.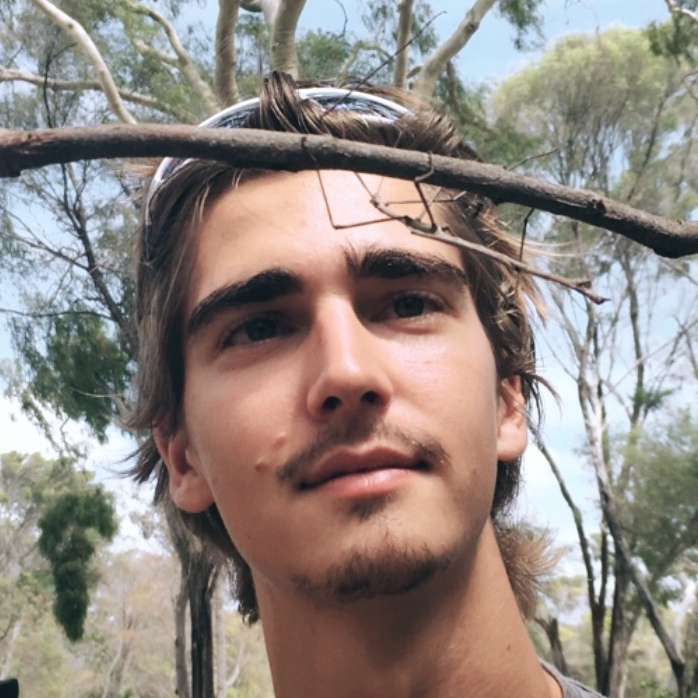 Biomechanics of Insect Locomotion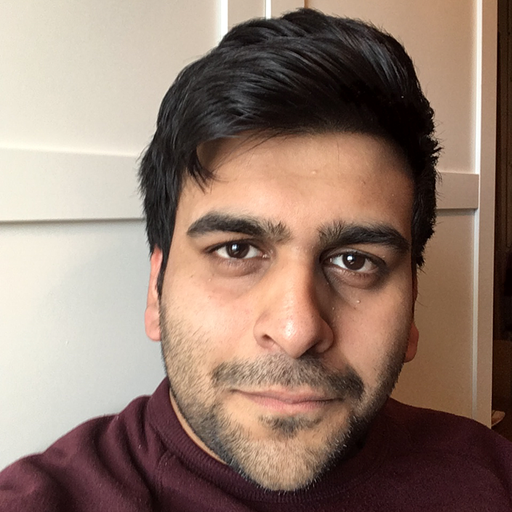 Biomechanics of biological needles
Needles are used widely in medicine. They are simple to use and effective, and there are many cases where delivering drugs or extracting a sample for testing from a precise location is needed, with minimal damage to the surrounding tissue. My PhD is on the question, can the needles we used be made sharper, and what would a sharper needle design look like?
Sharper needles would mean more precision, more predictability of the insertion path and less damage to surrounding tissue. It could possibly also mean needles that are simpler to use. This would further expand the use cases for needles in many ways. It is certainly possible for needles to be sharper. It is widely seen in nature, mosquitoes for instance, pierce skin with lower forces than currently engineered needles. Leaf footed bugs are a common pest that can pierce fruits and even nuts.
Part of the challenge of understanding the performance of these biological needles is in understanding the soft materials that they are used on – these often have complex deformations and the stress and strain patterns under the needle are not obvious. What I am working on currently is using Light Sheet Microscopy to analyse the strain fields under a sharp indenter in order to shed light on how needle geometries effect the force needed to puncture a soft material.
I did my undergrad here at Imperial and my first UROP (undergraduate research placement) with this group, and am very happy to be back!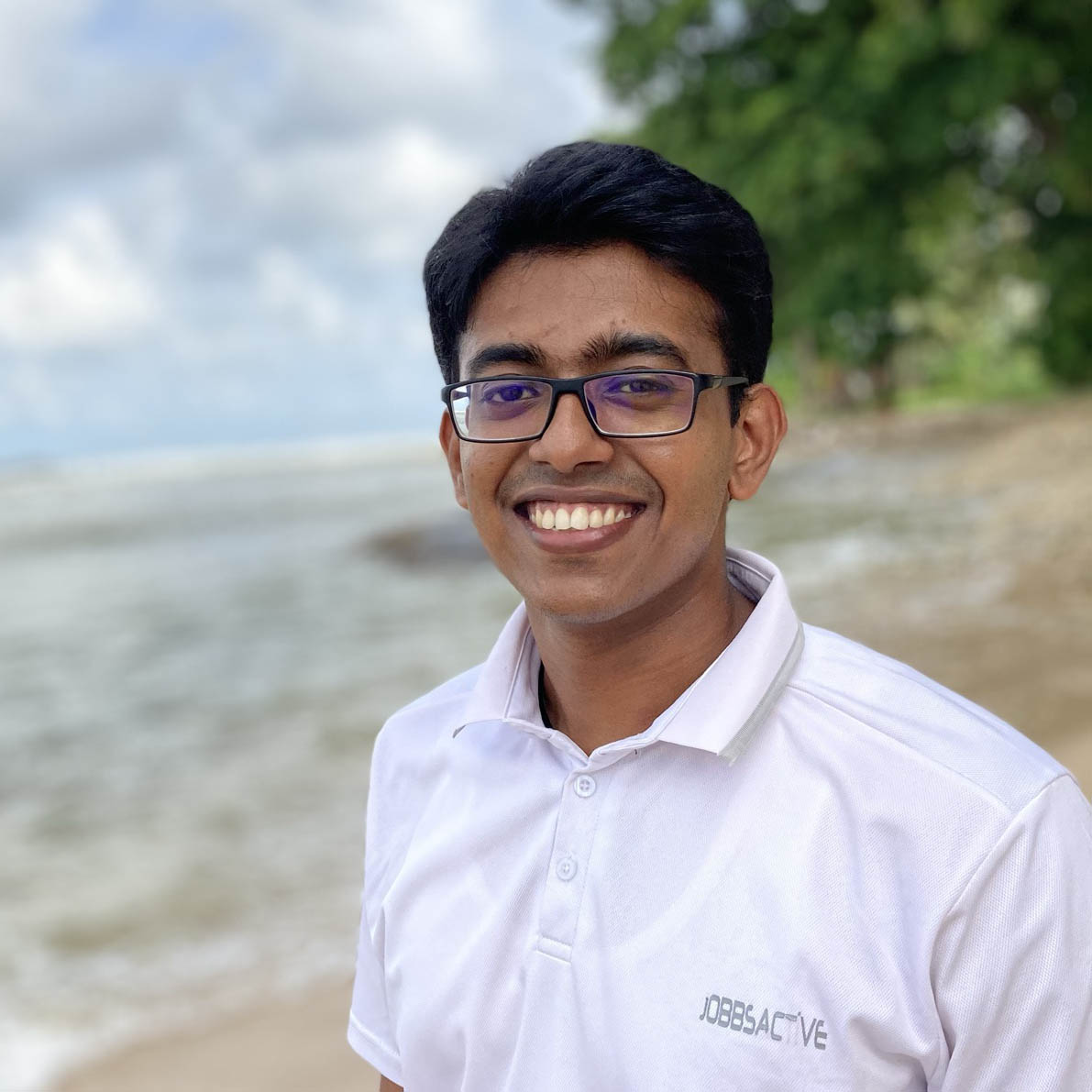 Dilanka Deegala
PhD Student

Biomechanics of wear in Insect mouthparts
As a graduate of Mechanical Engineering whose undergraduate research was primarily focused on the mathematical modelling of vehicle dynamics, the question I am asked most often is why I decided to pursue a PhD in Bioengineering. Me, as a first year undergraduate would have asked the same question. It took me four years studying mechanics as an undergraduate to realize that we are living in the greatest engineering creation of all time; nature itself. Evolution has devised the best solutions for most of the problems that living beings have stumbled across. So, why re-invent the wheel? Since the dawn of this understanding, I have decided to explore more into the brilliant and creative solutions found in nature for the questions that has always baffled us.
Wear has always been an area where scientific community has struggled to make progress because of the inherent difficulties in modelling and understanding complex interactions between multiple bodies specially in the nano and micro levels. Not only humans but many living creatures have to manage wear in their interactions with the environment. Hence, investigating the solutions that nature has come up with to manage this issue can provide us valuable insights and inspiration for better designs. In my PhD, I'll be looking into the strategies used by herbivorous insects to reduce wear in their mouthparts and how plants are adapted to induce more wear. This will not only transform the way we understand nature, but it will open up new avenues in the field of engineering where managing wear is crucial.
When it is time to come back to the macro world, I love to let off the steam by designing and operating RC aircraft and cars, engaging in motorsports, or forgetting myself in a world of pencil drawings.
MEng, MSc, and MRes Students
MENG | DEPARTMENT OF BIOENGINEERING | IMPERIAL COLLEGE
MENG | DEPARTMENT OF BIOENGINEERING | IMPERIAL COLLEGE
MSC | DEPARTMENT OF BIOENGINEERING | IMPERIAL COLLEGE
MENG | DEPARTMENT OF BIOENGINEERING | IMPERIAL COLLEGE
Undergraduate and Summer Students
VISITING STUDENT | HOCHSCHULE BREMEN
VISITING STUDENT | HOCHSCHULE BREMEN
We are lucky to collaborate with brilliant scientists around the world, and across disciplines.
Director | Zoological Garden Zurich | Switzerland
Postdoctoral Researcher | 2019-20
Currently a Marie Skłodowska-Curie Fellow at Ecole Centrale Lyon
Postdoctoral Researcher | 2021-22
Currently a Leverhulme Trust Fellow at Norwich University
MEng Student | DEPARTMENT OF BIOENGINEERING | IMPERIAL COLLEGE
UROP | DEPARTMENT OF BIOENGINEERING | Imperial College
UROP | DEPARTMENT OF BIOENGINEERING | Imperial College
UROP | DEPARTMENT OF BIOENGINEERING | Imperial College
UROP | DEPARTMENT OF BIOENGINEERING | Imperial College
Summer Student | Indian Institute of Technology, B.H.U.
UROP | Department of Bioengineering | Imperial College
Visiting student | Hochschule Bremen
Visiting student | Hochschule Bremen
UROP Student | Department Of Bioengineering | Imperial College
UROP Student | Department Of Bioengineering | Imperial College
UROP STUDENT | DEPARTMENT OF BIOENGINEERING | IMPERIAL COLLEGE
UROP STUDENT | DEPARTMENT OF BIOENGINEERING | IMPERIAL COLLEGE
UROP STUDENT | DEPARTMENT OF BIOENGINEERING | IMPERIAL COLLEGE
UROP STUDENT | DEPARTMENT OF BIOENGINEERING | IMPERIAL COLLEGE
Visiting Student | Université De Montpellier | FRANCE
Visiting student | Hochschule Bremen
MENG STUDENT | DEPARTMENT OF BIOENGINEERING | IMPERIAL COLLEGE
MSC STUDENT | DEPARTMENT OF BIOENGINEERING | IMPERIAL COLLEGE
MENG STUDENT | DEPARTMENT OF BIOENGINEERING | IMPERIAL COLLEGE
MENG STUDENT | DEPARTMENT OF BIOENGINEERING | IMPERIAL COLLEGE
MENG STUDENT | DEPARTMENT OF BIOENGINEERING | IMPERIAL COLLEGE
MENG STUDENT | DEPARTMENT OF BIOENGINEERING | IMPERIAL COLLEGE
MENG STUDENT | DEPARTMENT OF BIOENGINEERING | IMPERIAL COLLEGE
MSC STUDENT | DEPARTMENT OF Computing | IMPERIAL COLLEGE
MSC STUDENT | DEPARTMENT OF BIOENGINEERING | IMPERIAL COLLEGE
MPhil STUDENT | DEPARTMENT OF BIOENGINEERING | IMPERIAL COLLEGE
UROP | DEPARTMENT OF BIOENGINEERING | IMPERIAL COLLEGE
UROP | DEPARTMENT OF BIOENGINEERING | IMPERIAL COLLEGE
UROP | DEPARTMENT OF BIOENGINEERING | Imperial College
UROP | DEPARTMENT OF BIOENGINEERING | Imperial College
UROP | DEPARTMENT OF BIOENGINEERING | Imperial College
VISITING STUDENT | HOCHSCHULE BREMEN
VISITING STUDENT | HOCHSCHULE BREMEN